MOBILE CONTENT MANAGEMENT
Update your app real time. Mobile content management lets you update the content in your app without the need to re-submit to the app stores. That means if you have a new beer you want to tell your users about, you won't have to wait a week or more to get the information pushed out to them. You can also manage things like where to buy and drink your beers, events at your tap room and around the community and much more.
You can also send out push notifications so users know when something new has been added and post to your social media at the same time to share with all of your "followers". Our Brewers Marketing platform makes app content management easy.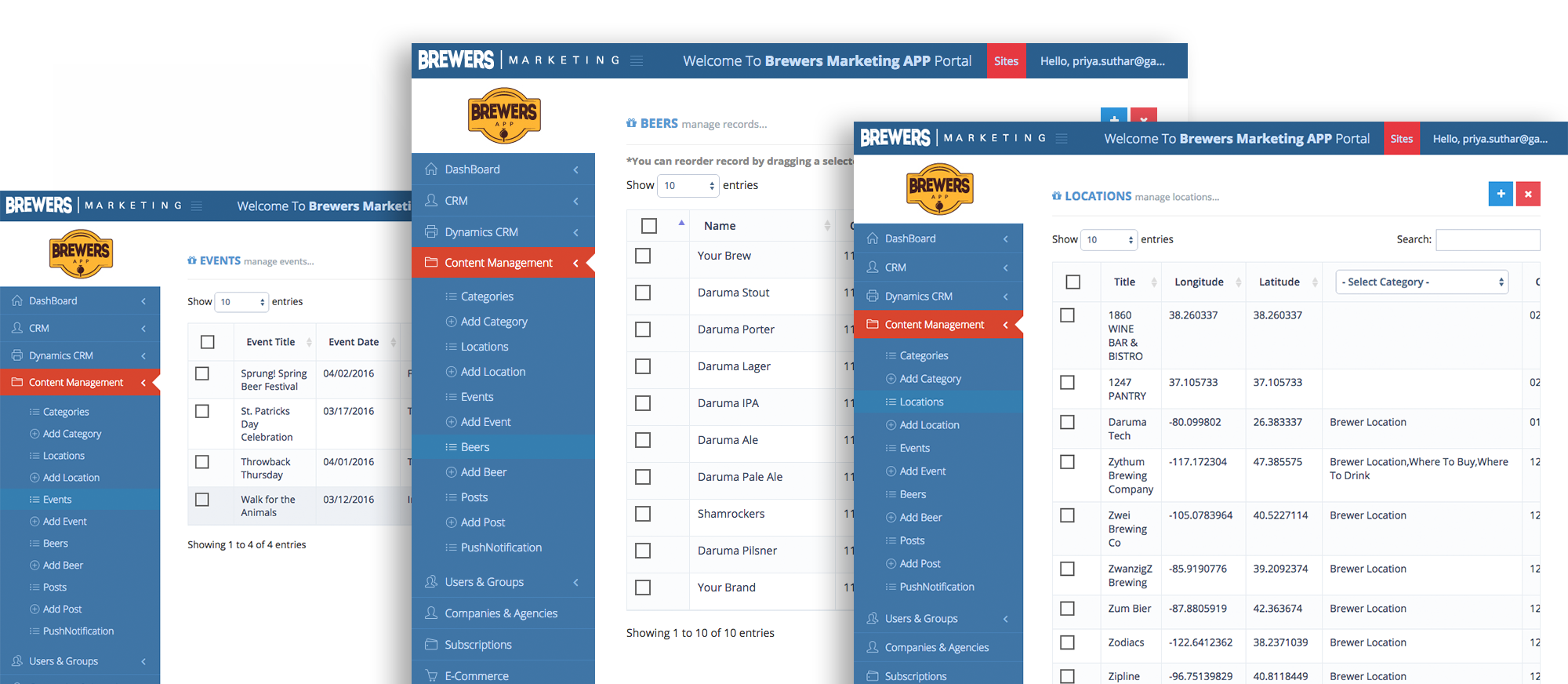 The more you learn about a customer, the better you can communicate with them. Starting with the first app download, our Customer Engagement Platform starts collecting customer data. Custom forms that are implemented at various opportunities will collect your user's information. This gives you an opportunity to send push notifications, emails, and other marketing touch points that are targeted to that person's particular interests. If a person is signed up for your loyalty program, you will know it. If they make a comment, you can respond. And that's only the beginning.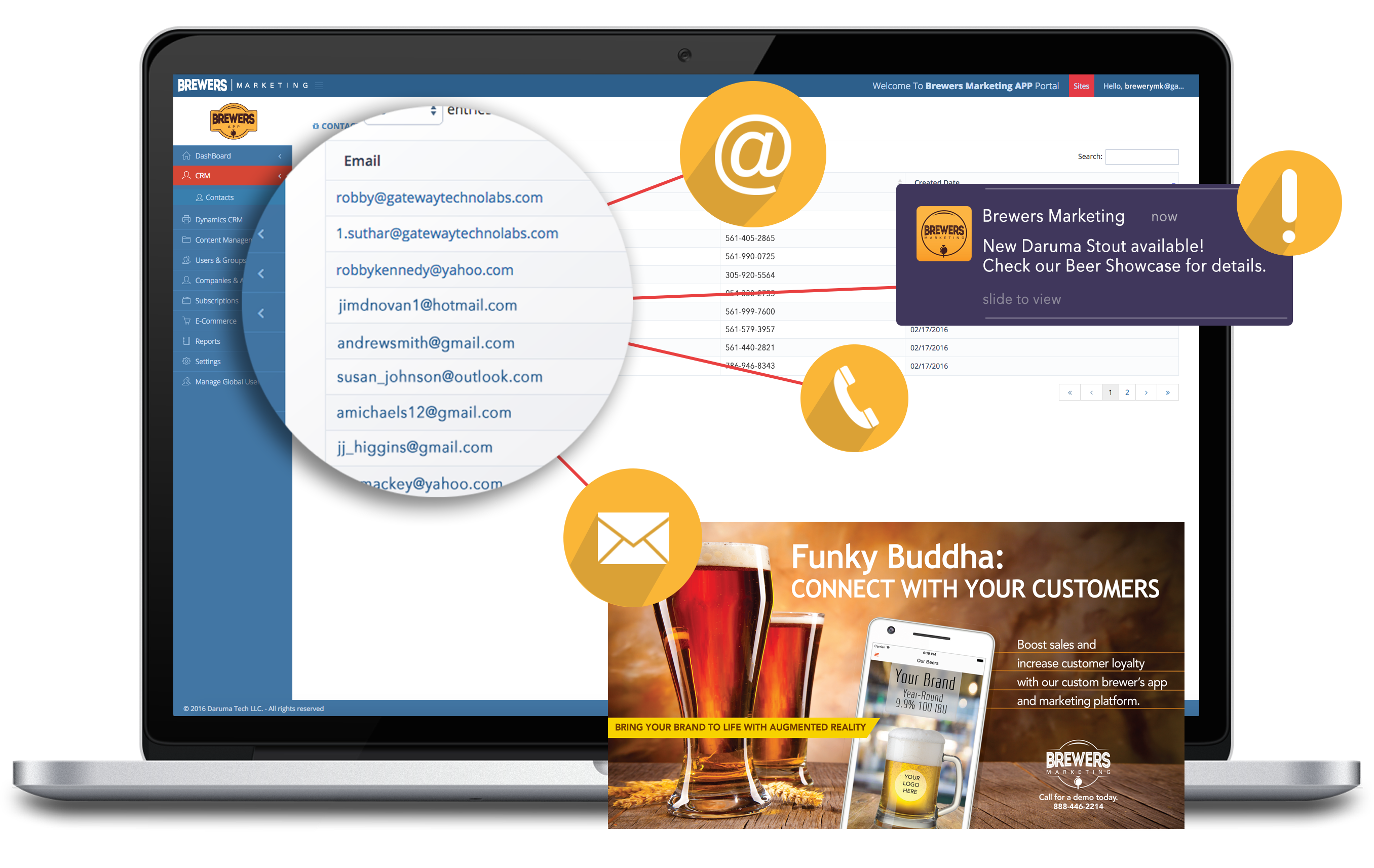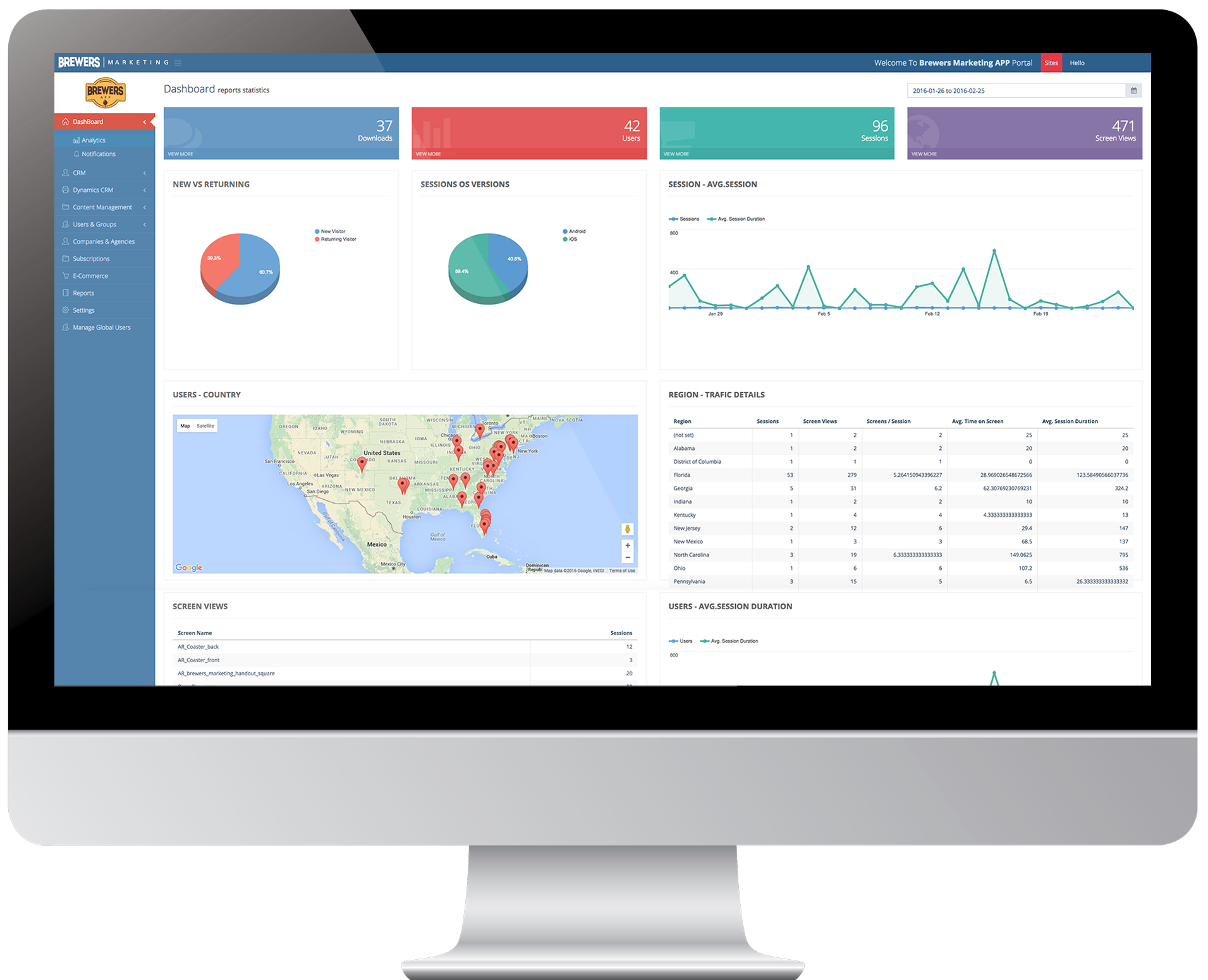 Know exactly how your marketing is doing with just a quick glance. Analytics from all of your customer engagements can be seen right in our dashboard. From how many customers downloaded your app and where they're located, to how many times they have visited. We can integrate with other marketing channels including Send Grid, Mail Chimp and other 3rd party providers. This will put all of your marketing analytics in one place for easy review and analysis. Brewers Marketing platform also includes a dashboard to manage all of your customer contacts, see who has signed up for your loyalty program, answer any "Contact Us" requests, and reply to other communications that you may add to your custom app.
We Would Love
To Hear From You!
Brewers Marketing creates apps that help connect brewers and their customers on a level never before possible. Contact us to learn more about how we can help you expand your digital presence and promote your brand.