We have worked with some of the top craft brewers in the
country and around the world
"We love our app that they designed for us so much, and we've had great feedback from
our users as well."
"The app is interactive, informational, and rewarding for regular users. Our fans have been impressed with the AR element of the app, that works flawlessly on a variety of surfaces."
" Updating information in the app is really fast and easy on our end. All we have to do is input it online and our users will see it in real time."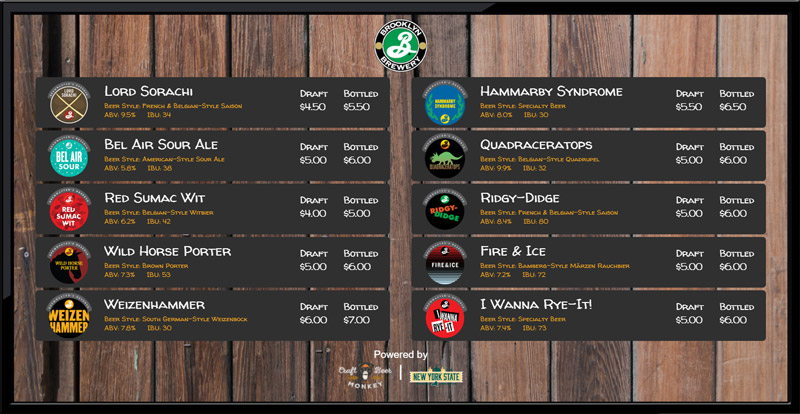 DIGITAL DISPLAYS
Ready to move from chalkboard to digital display?
We have solutions for every budget including very affordable template solutions for tap rooms to fully branded custom multi-screen solutions scalable from one to thousands of locations.
Your website is your virtual home, so it should be styled and furnished how you want it. We can help you build an online presence that's always ready for brewery and filled with all the features you need, so you can watch visitors pour through your virtual doors.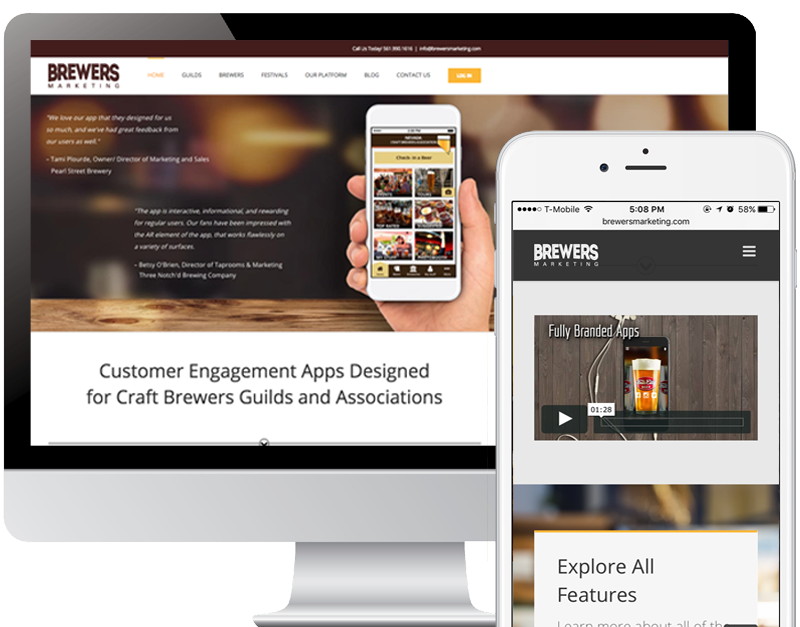 FACEBOOK PLUGIN
One source powers your digital display as well as your Facebook page plugin. Let your customers know what's on tap with a top-notch module that displays what beers are available at your brewery when they visit your Facebook fan page.